Store Hours
Marchese Opticians is an essential business to service your optical needs and we are requiring our customers to properly wear their masks while visiting our stores. When entering our stores, please apply hand sanitizer and when trying on eyewear, please return them to the trays located on our counters to be sanitized. We ask temporarily to limit the amount of eyewear you try on as well as the amount of people in our stores by having you wait in your cars until we call you to come in. We appreciate your compliance during this difficult time.
Our hours of service are limited temporarily:
Mon-Fri 9:30am-4pm
Saturday 9:30am-1pm
Saturdays in August CLOSED
Sunday CLOSED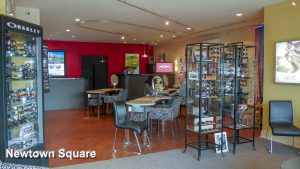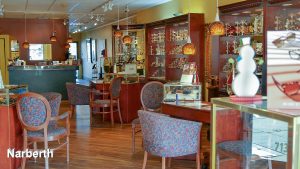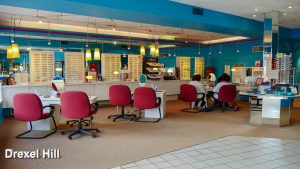 Marchese Opticians
Marchese Opticians are the leading opticians on the Main Line and in the Greater Philadelphia area. With locations in Newtown Square, Narberth, and Drexel Hill, Marchese Opticians provides prescription eyeglasses, designer frames, lenses, children's glasses, prescription sunglasses, designer sunglasses and contact lenses. Marchese Opticians specializes in eyeglass frames from top frame designers' brands and styles, and lenses from top lens manufacturers.
Established in 1952, Marchese Opticians represents three generations of service excellence.
No appointment needed! Visit the Newtown Square, Narberth and Drexel Hill stores to browse the extensive selection of designer frames for men, women, teens, and children of all ages. Get great customer service from the professionals on staff at each location.
Brick S.
Sure, one can be easily swayed by first impressions, but what happens when the shine is off the apple? What about the 3rd or 5th or nth visits?

Well, when the level of consistency, the focus on me as a customer and what I need and want, and providing me... read moreSure, one can be easily swayed by first impressions, but what happens when the shine is off the apple? What about the 3rd or 5th or nth visits?

Well, when the level of consistency, the focus on me as a customer and what I need and want, and providing me with an exceptional value for my dollar doesn't wane, that will keep me coming back. And that's why I continue to return to Marchese Opticians! And that's why I once again have bought my new lenses and frames from them! Which by the way, are a perfect fit!

I drive WAY out of my way for a short list of things that enhance my life. My opthamologist is one of those things, and my optician is the other, and that optician is and will be Marchese Opticians. Make them yours as well! - 4/10/2018