Store Hours
Marchese Opticians is an essential business to service your optical needs and we are requiring our customers to properly wear their masks if they are not vaccinated, have an underlying condition, or if the store is crowded. If your child is not vaccinated, they must wear a mask. while visiting our stores. Please apply hand sanitizer and after trying on eyewear, please return them to the trays located on our counters to be sanitized. We appreciate your understanding during this time.
Our hours of service are limited temporarily:
Mon-Fri 9:30am-5pm
Saturday 9:30am-1pm
Sunday CLOSED
**Closed on Saturdays in August**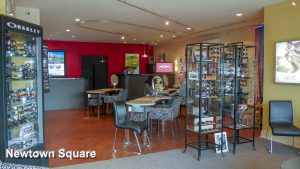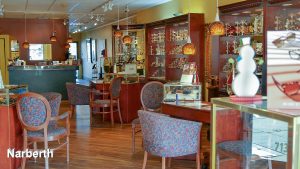 Marchese Opticians
Marchese Opticians are the leading opticians on the Main Line and in the Greater Philadelphia area. With locations in Newtown Square and Narberth, Marchese Opticians provides prescription eyeglasses, designer frames, lenses, children's glasses, prescription sunglasses, designer sunglasses and contact lenses. Marchese Opticians specializes in eyeglass frames from top frame designers' brands and styles, and lenses from top lens manufacturers.
Established in 1952, Marchese Opticians represents three generations of service excellence.
No appointment needed! Visit the Newtown Square and Narberth stores to browse the extensive selection of designer frames for men, women, teens, and children of all ages. Get great customer service from the professionals on staff at each location.
Robert A.
My mother in law got her glasses from this place. While in the area my son needed his repaired. Even though we purchased somewhere else they repaired and didn't charge ! - 6/05/2017
Amit S.
My son broke my glasses and I couldn't make it to my normal opticians to fix, I took them here and they kindly fixed free of charge! - 7/06/2022
P E.
As always, great service and great products. We have been using their services for 30+ years and have never been disappointed. Small, multi-generational family business. - 7/17/2022