Store Hours
Mon. 9:30 – 5:30
Tues. 9:30 – 5:30
Wed. 9:30 – 7:00
Thurs. 9:30 – 5:30
Fri. 9:30 – 5:30
Sat. 9:30- 3:00
June, July & August
Sat. 9:30 – 1:00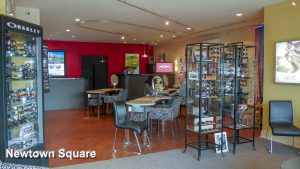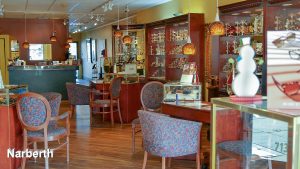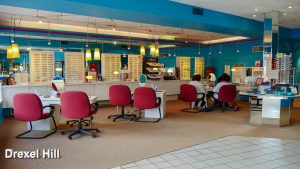 Marchese Opticians are one of the leading opticians on the Main Line and in the Greater Philadelphia area. Established in 1952, Marchese Opticians represents three generations of service excellence.
Visit the Newtown Square store, the Narberth store, or the Drexel Hill store to browse the extensive selection of designer frames for men and women and children. Get great customer service from one of the Marchese family members or the professionals on staff at both locations.
With locations in Newtown Square PA (19073), Narberth PA (19072), and Drexel Hill PA (19026), Marchese Opticians provides a wide variety of services for eyeglasses, frames, lenses, children's glasses, sunglasses, sports eyewear, and contact lenses.